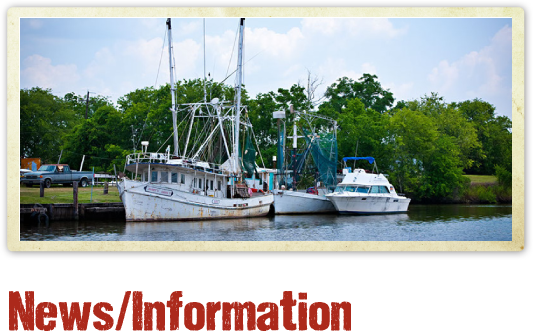 The Vermilion Parish Tourist Commission (VPTC) meets every other month on the third Wednesday of the month.  Meetings are held at the Vermilion Parish Tourist Commission office and begin at 4:00 pm. Meetings are open to the public; however to be placed on the agenda, you must contact the Executive Director by the 5th of the meeting months.
2017 Meeting Dates:  January 18, March 15, May 17, September 20, November 15
2017 VPTC Board Members: Marlene Theriot, President (Maurice),Betty Girouard, Vice-President (Kaplan), Shannon Neveaux, Past-President (southern Vermilion), Kathie Terpening, (Abbeville), Ferric Montgomery (Delcambre), Terry Lancon (Erath), Odile Segrest (Abbeville), Sandra Reaux (Kaplan), Judy LeBlanc (Gueydan)
2016 Minutes: January,  March,  May,  July,  September,  November
2017 Minutes: January, March, May
For a copy of the Vermilion Parish Progress Reports and other information, please contact VPTC at 337-898-6600 or director@vermilion.org. The Tourist Commission office is located at 1905 Veterans Memorial Drive in Abbeville and is open Mondays from 8:00 am to 4:00 pm and Tuesday through Friday from 8:00 am-2:00 pm.